NIGHT LIGHT NEWS
News & Notes, Daily Postings & Studies
January 10, 2021- 10am

Theft of the Election
https://www.google.com/url?q=https://www.youtube.com/watch?v%3DQBGiHZfOheI%26feature%3Demb_logo&source=gmail&ust=1610381698570000&usg=AFQjCNHArDJhQdVprRW4xYtH-OCdX76qig
Executive Order: 13848 Foreign Interference in US Election
https://www.govinfo.gov/content/pkg/FR-2018-09-14/pdf/2018-20203.pdf
Black out at the Vatican: check live stream
https://newsla.localad.com/2021/01/10/massive-blackout-in-vatican-following-release-of-affidavit-revealing-italian-interference-in-us-election/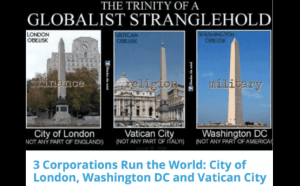 Other Blackouts Internationally:
January 9, 2021- 3pm

Dear Everyone –
There are Ten days left between now & 20th. Be prudent, be ready for anything. Internet going down, no use of credit cards, stores closing, etc. All is possible.
We have had 3 alerts that the storm's begun.
Have cash, food, gas in car, meds, etc.
Things of comfort. Popcorn, chocolate, milk bread, etc.
Stay safe everyone. The 10 days of dark may have begun.
Stay steady. The best is yet to come.
More later, Risa
January 9, 2021

Saturday – The travails of entering a new era, the Aquarian Age.
Today, Saturday – Jan. 9, 2021. Saturn's day.
Saturn disciplining us, focusing us, so we can bring forth the new Aquarian era together.
We are all in this together.
Uranus, planet of revolution & revelation, sudden changes leading us forward.
Film today. Complex day today.
Know this….we are in very Uranian times. Uranus, ruler of Aquarius,
brings us unexpected surprises, changes moment by moment.
Take heart everyone, stay tuned, we are in the storm now.
Stay close, heart to heart, Soul to Soul. This is what it takes to enter a new era.
Film showing today. The Call: making for a Perfect Day.
Complex day today in the heavens as the battle continues. Sag moon touching upon every planet in the sky.
Capricorn Sun & Venus. Mercury in Aquarius, Venus in Capricorn – both ruled by Saturn.
Serious times we are in. In the storm now.
Battle in the heavens between F/Light & F/Dark. And it's now reached earth.
Time for humanity to make its choice.
The Film….
The Called: Making for a Perfect Day.
Riding Shotgun w/ Juan O Savin.
The Prez needs a friend.
Let's go.
https://rumble.com/vcjbev-the-called-makings-of-a-perfect-day-starring-juan-o-savin.html
All words below are from the film. It' all encoded. Who will decode it?
Who will be valiant for justice sake? Blocked from identifying those who killed him.They stole America, cut holes into banks, stole our wealth. One murder, from that location, dark angels went out unrestrained.
Not allow our world to do its destiny.
They protected their own interests. All for their own gain.
No thought for others.
Who will break this curse?
Those who act now….stand occupy not give up.
Know that justice hasn't yet been done.
Ride with us. Ride shotgun.
Who will be valiant for justice sake?
We do things when they are hard.
It's a challenge.
He's going to bring them down.
We're all going to bring them down.
Together.
We're ready to serve. Together.
It's too late to apologize.
Criminal, cartelization.
Social Media they are elites, lawless wanting total dominion.
Like the voter machines.
Be Lot, not Lot's wife who turned to stone.
National emergency happening.
Gloria –
Corp technocracy intends to rule the world.
One group over the other.
Slavery – not just chains, but statues, rules, licensing.
Everything in detail controlled.
People believe it's about not catching the virus.
They wear the masks.
But it's not about that.
It's about dividing people, like creating a race war.
A Covid war.
Genesis 3, 19-20
They said let's kill him –  the Teacher.
We have to climb a mountain & enjoy the dream together.
Difficult days ahead. But it doesn't matter anymore cuz I've been to the mountaintop & like everyone I want to live a long life. I looked over & saw the promised land. I won't get there with you. But we as a people will get there. Mine eyes have seen the glory of the coming of the Lord. I am not afraid. MLK, Jr. Memphis
Walking thru America. To all the sites of sacrifice.
The entire country going to DC to take the country back.
We're not going to allow them to steal our country.
We'll hunt down the bad guy. Rope them off.
Taking our country back. All of us showing up.
Clinton Library – double meaning to Li(e)-brary.
C was a Rockefeller.
They got away with it for an amount of time.
But not for long.
Justice coming truth bells ringing victory around the corner.
Jesus for Trump.
Virginia for Trump
The people for Trump.
Minnesota, Tennessee, Texas, from sea to shiny sea
Detroit to Houston. NY to LA
Pride in every American heart.
Time to stand & say
Proud to be an American.
Where we are free.
Won't forget the men who dies who gave that right to me.
He was in Washington on Jan. 6th.
WWG1WGA.
He stayed at the Trump Post Office Hotel in DC.
You have to pick a lane.
When trains came by, loaded w/ people , what did the people watching do?
They sang louder so they wouldn't hear the train.
PICK A LANE BUT PICK THE RIGHT LANE.
Those who are called, find your way, stand with real Patriots.
Get on the right side of history.
You can call my name.
And you know wherever I am.
I'll come runnin' to see you again.
Don't let them take your Soul.
You've got a friend.
You'll love the pres.
He's the greatest president of our lifetime.
The Called.
Are you?
Let's go….
WWG1WGA – Godspeed.
One day I want to find out whose loyal & who is not loyal?
Prez banned indefinitely on FB & forever on Twitter.
Antifa (paid actors) staged events…along with prez supporters doing the evil deeds. They will be seen & discovered in time.
He always rode a bike….
Riding his bike thru the crowds…
As they come to Washing DC.
Who will be Valiant for Justice Sake?
We need encouragement now.
Release power of encouragement. Come Come Come (song) by Don Potter.
Be encouraged. Have faith.
The times we're in seem like there's no going back.
Things we're hearing about, the Lord spoke of.
There's no surprises, we were made for this hour.
To stand strong, we were made for this time.
Made to sing, to fight. Made of glory.
For this time. Made for this time.
Calling the founders, the fathers, you know war, recalling it.
Calling you to the young ones, spirit of life.
Spirit or Elijah means John the Bap is here again
Calling us in the wilderness.
Time to call everyone in.
Come, all who are weary to the table of the Lord.
Alleluia.
Come now, don't delay any longer.
The dark & light have never been so near.
Throw off your fear.
Ride with God. You can be shotgun.
Calling east, west, the north & the south.
All  the downtrodden.
Alleluia.
Praying to someone, call out their name.
Out loud.
They can come with us. There's mercy for all of us.
There's a spirit of salvation this day.
Calling the lawyers, take your place in the house of the Lord.
Calling the innocents. Time to take a stand.
He's coming back.
Afterwards, more twists & turns than an anaconda.
America will be the refuge as we take our country back on track.
I see people awakening.
End of one thing, beginning of another.
Jubilee, refresh.
Home soon, rest up. For the days ahead.
We feel the earth move under our feet.
The sky falling down.
Everything's symbolic.
January 8, 2021 – 10am
This is a Spiritual War not a political war.
It's a Revolution of the Spirit. Out country's 2nd Revolutionary War. It's playing out politically (Ray 1) but it is not political.
It's important to understand this. Or we miss the purpose of the "show" we are watching. Watch, listen to X22. He's calm & encouraging.
Nothing is as it seems. And a larger conflict seems immanent. Don't worry. All's well. We were born for these times. The "house" is empty. NORAD activated. There IS a Plan. It changed moment to moment. Planetary protection summoned.
We will all be called to reassure those who are afraid, confused. There are and will be many. Those of us here know the truth, stand together with hope & faith & we are to help & assist those who are just coming out of being asleep for eons of days & nights.
The plans change moment to moment. Responding to the moment's need. It's phenomenological, which those who have studied with me understand. What is happening in the moment is what we are responding to. Not reacting. Responding to. They are different. One signs, the other can't. One is Soul oriented, the other emotional. One is clear, one isn't.
So…He is a builder. A builder knows how to destroy a building, and also knows how to destroy a building, too. Step by step. He knows how to destroy the dark & build into the light, build anew. Our part? It's way out of our sphere of abilities at this point.
Our task – to support him. He is banned now from FB. We need to move into safer areas to post information now. Everyone following this thread? Good.
It's not over. We've just begun. Don't give up. Don't lie down. Stay awake, armed with hope. Stand consciously with the Forces of Light.
So, today – Friday, January 8, 2021.
Time to make bread, to tend to our daily lives, to find our groups, to unify wherever we are, to not be afraid, to sort our priorities, values, to share with each other, to find our way thru this Kali Yuga time (when the Dark Forces are out & about & in plain sight & we are to recognize them for what they are).
Today, January 8, Friday, Venus's day.
Time to make challah for Shabbos tomorrow. A good thing to make bread in these times. His work was to face the darkness & point it out to everyone. Some see it, some don't. The two paths separate at this point.
From Eileen Caddy/Findhorn – These are very critical times for all concerned. The world situation is very critical, this country's situation is critical (& this group too – Findhorn went through a critical shift & a deep sorting out in the 1970s). (As our country is facing too, but on a larger scale). Face up to the situation and do not be satisfied until there is real unity and understanding between all of you (whatever group we belong to, including family, friends, etc. groups).
If this causes deep sharing and sorting out, spend time doing this because what is done now is vitally important. I tell you yet again there must be complete harmony and unity within the group so those outside can batter hard at the ramparts but they will find no weak chink in which to enter and cause havoc.
Two Paths Appearing Clearly
There are two paths taken now. The path of denial of the real Dark Forces & the path of recognizing the real Dark Forces & knowing who exactly they are. The situation is beyond politics. Anyone focusing on politics alone is on the wrong path. This is a Spiritual war between the Forces of Light & the Forces of Darkness. It is the most ancient of wars. Because we are in the Kali Yuga, the farthest away from our origins (Divinity), we are living in a world filled with 3/4 darkness & only 1/4 light. That is why we are able to "see" (perceive" the darkness. The Kali Yuga began when Krishna died. The Yugas are very very long spans of time….thousands & thousands of years. We are at the darkest of time, where the dark forces can be seen. And humanity is to choose, which side they stand upon. Some cannot perceive which side is darkness & which side is Light. The Dark Forces clothe themselves in a false light. Humanity, as a test, must be able to discern which is which, & choose. He was chosen to acknowledge the dark forces, point them out & fight against them. Those who discern who the true dark forces are stand with him & support him in this battle. He is Hercules facing all the 12 tests.
The Astrology
Mercury, the messenger for humanity, enters Aquarius today, Friday, Jan. 8th What message will Hermes be bringing humanity? Mercury is Ray 4 – with truth & knowledge, confusion & conflict & chaos turn into harmony, if harmony is the intention.
Venus enters Capricorn today, as well. Venus, Ray 5, concrete knowledge & science, & the spiritual ruler of Capricorn.
Venus unifies that which is separated & ready to unify.
Venus is where our God (Sanat Kumara, in the bible, the Ancient of Days) comes from. He brought bees with Him when he entered the Earth 18 million years ago, to show humanity how to live in community and in peace and harmony – the signatures of the Aquarian Age.
Next week will be interesting & unusual. Stay tunes.
Next Tuesday is the first new moon of the new year, 23 degrees Capricorn. Mercury Uranus at the new moon too.
The transformations (Pluto in Capricorn) continue. Till all of humanity is "free to be you & to be me."
Next Thursday Uranus (the tilted, on its side Aquarian planet) stations direct. The changes, all things unexpected & surprising begin its accelerated pace. Be prepared for anything to happen.
The Kingdom is interesting & full of surprises.
It's colorful too. Let's not miss a moment of it.
Assume this state of mind. Then we can 'enjoy the show.'
Together…love, Risa
January 7, 2021 – 11pm
To everyone. I'll be shifting off FB soon. Setting up my website for daily writings. Will be posting on GAB too (Gab NLN @RisaGoodwill)…but if we go dark….go to my website. risagoodwill@gmail.com – I still need to put a name to the new page.
For now – FCC on alert for Emergency Alert System to be on deck. Should we go dark….Twitter locked the prez account. They told the prez – future violations of Twitter policy will result in permanent suspension. They said that to the president? They took down his Tweets about peace. This is deeply serious. Looks like something's being prepared. Possibly a communications blackout. When things begin, everyone will tweet, trying to make contact, trying to communicate. They will stop communication among everyone. Everything will go dark. Be prepared everyone for this to possibly occur.
"My fellow Americans, the storm is upon us." That will most likely be the prez last tweet. Be awake, aware, alert & prepared. Stay tuned everyone. Risa
January 7, 2021 – 11am
Grab the popcorn. For the next two weeks. Watch the show.
The day after last night – today, Jupiter's day. A good day.
January 7, 2021 –
Read everything I write everyone. Every day.
Keep up. You can do it!
Know this….
The energies, chaos, instability in the days ahead may intensify.
Especially the next two weeks. Turn off MMedia. Be creative.
Pray together for the prez & our country & the Patriots. Identify as a Patriot.
From Lin Wood: 8 hours ago. Our country is in the middle of a planned court. PP & MC – ring leaders, part of CCP color revolution. What to do? Ignore lies, stay strong (80 million). We have one prez at a time. It's DJT. When he speaks listen carefully. "So while congress is committing treason surrounding by military, T is at Texas watching. Military has his back. The best is yet to come.
About DC yesterday.
Traitors staged the entire event. Blood on their hands. Firing squads are ready. Stand tall, be strong. Ignore the traitors. Listen to the prez. Graham & so many are traitors. Many have been taken off Twitter.
7 hours ago – many Patriots have a vast range of emotions. Hold steady, be patient. Every lie will be revealed. The Constitutional process will play out to the end. You will love how this movie ends." So many we thought were for the prez never were.
The deadwood (betrayers) are being flushed out. All the pieces of the puzzle are falling into place. Another country is involved is attempting to remove the prez. It's not Russia either. A country in the EU, a member of NATO. Massive diplomatic situation.
We will see many interesting developments in the next 2 weeks. A showed the situation cannot be repaired via courts or democracy. It needs a big brush to sweep all the "stables" out. The alternative is the end of America in the history books.
Many didn't allow themselves to be corrupted. They realize the importance of the next 15 days, understanding what's at stake.
While DC was the focus, other actives were taking place elsewhere. Alternative media will show some bits of this information & there will be more understanding about what was gained yesterday & in the GA runoff.
Not a time of panic.
We could have 10 days of darkness, where it looks like bad guys have won. Don't believe it. Keep praying for the truth, for the Republic, for Democracy, for the good that one believes in. It's a wonderful life. Think about that. It's not unlike our situation here in the US. Remember he's standing on the bridge, contemplating jumping. There were so many good people in the town. They weren't corrupted. They supported the good side. Just wait & see. Pray. Revelations will come forth soon. Have a stash of popcorn nearby. Enjoy the show.
January 6, 2021 – 10pm
It wasn't the peaceful gathering of T supporters who created the violence today at the Capital. Everyone knows who did that. If not, then think about it….Risa
January 6, 2021 – 9pm
9pm Washington DC.
The unbelievable continues – Prez cabinet thinking of invoking 25th. Worst thing to remove a prez with two weeks left in his presidency. Listen to x22 everyone. Know things are under control. Congress has reconvened. Patriots knew the playbook, taking back country not easy. Buckle up everyone! Prez & patriots moving forward w/ their plan. Did we think DS would give in? Give us the country back? They play dirty. Who's the prez? The Prez is the prez. He saw the board clearly. Why did he ask the people to come to DC? This is about taking back the country. It's about taking back the country & the DS won't be letting it go easily. We won't go back to normal for a while. yes, we will get there but the DS & Central Bank won't make it easy. From this point on, it's going to get very rough. We saw the beginning stages today. GA – Senate runoff – seems same cheating Nov.5th happened in GA yesterday. Showed votes decreased for Perdue. Same thing happened with prez. Stopped counting votes last night in plain sight. Prez collecting all this info. It was a GA r-gg_d election again. Anon shows photo – Perdue in lead, then…..around 11pm boom the "other" candidate's votes shot right up to beyond Perdue. Prez taking all these events & building them up. In next couple of weeks, lots of information revealed. Today, Jan. 6th, Senate House counting votes, Pense to make a decision….& something happened. Crowd outside, from all over thousands upon thousands. Certain Senators are not standing w/ T. Orasso, Tumi, Thum, Scott, Shelby, Sassi, etc. The prez can see who they are. This is the only way to see who the swamp is. When they thing all is said & done, they let their guard down, showing him their true colors. Who is with him, who is with the swamp. Electoral count delayed. Prez said something will happen. He told A_T_F_ to stay out of DC. They are monitoring all of them. Propane tanks in cages on streets, with 2/4 & 2/6's next to them. IN the Matrix….this is relevant. Nov. 4 from A – they wrote…don't forget to disguise self as P & T supporters, wear MAGA hats, hold flags. Perry writes, one busload of A thugs infiltrated MAGA Protestors. A came to DC. Dressed in black, spray tear gas, run back into crowd. Their strategy. They broke into the Capital bldg. They pushed their agenda, getting others involved, pretending they are T supporters. Hoping all will follow. Thousands didn't follow. Only a very small handful did this. Two pipe bombs found in R & C headquarters. Why would T supporters plants bombs? No sense. The prez knew the playbook. Delay in the votes now. Who called in the Nat. Guard? Prez directed the NG to come to DC. Pence, Pelosi, etc. removed from Chamber. Cue asked a while ago this question…. where is Pence & Pelosi? On Rig Red. Prez wrote Pence didn't have courage or backbone to support the prez & to certify the real prez. USA demands the truth. Why did he bring everyone to the capital? He knew A would be there. He knew A would start something, create violence. He wanted everyone to see what Pense would do. People need to see everything clearly. The swamp comes out at different times. The prez is still the prez. nothing has changed since yesterday. And so everything has begun not. Prez wants the people to follow the Constitution, to follow the Rule of Law, do the right thing. But most around him can't. Prez telling people to stay peaceful. Be the law & order party, act with respect. Now go home, be peaceful, the prez said.
Why is this happening? Why did everyone come there, listen to speech, storm the capital? Patriots have many paths. Follow Rule of law. If this doesn't work….another phase will emerge. Heading into a period of time – chaos. We will see things that make our heads spin. Schumer now talking about insurrection (those who stormed the Capital). Prez wants the subject of insurrection talked about. Insurrection – people who do this – they will be put down. Listen to this. Talking about insurrection – Act of 1807 & we are heading to this. It says before invoking powers under Act, requires prez to publish the words, telling people to disperse, go home. Prez did just that. Everyone began to walk away. Anne Zuckerberg just came out – Emergency – FB will take action. Now Twitter (under their integrity????) is saying they will restrict engagement with tweets due to risk of violence – labeled tweets will not be able to be responded to or retweeted. " Due to safety?" Twitter restricting tweets. Twitter safety. Jan 6. 4:O9pm…What does this mean? We can't reply, retweet, like to anything posted BECAUSE THEY DON'T WANT PEOPLE TO COMMUNICATE – STOPPING COMMUNICATION BETWEEN PATRIOTS. FB will most likely do the same. Twitter is preparing for what is coming. When prez reveals information, Red 1 & 2 will occur, separate days. Like P & P taken away. When prez reveals inf. they will down his acct. That will be the blackout. Then we;ll see other parts – Castle Rock, WH locked down, military instructed by sec of def….4 10 20 – Fire & Fury. For God & country, sky fortress engaged. The Storm is Upon Us. 5/12 – the truth belongs to the people. Tell the people the truth. Truth belongs to the people. We are fighting for life, for good, we are at war. Have faith, Patriots. You're chosen for a reason. Protect those around you WWG1WTA. Checkmate. Inauguration date is the 20th. From now till then, lots will happen. Public awakening. Red 1 says blackout. Twitters downing. (Make Social Media a public utility. Goodbye Jack). there are many paths, countermeasures, have to see what the DS will do. Then they counter….this may not have been what the prez wanted. But it looks like the military will have to come in because the DS fights dirty. Next couple of weeks – chaos. Be prepared. X22. a
January 6, 2021 – 4:20pm
4:20pm
Twitter from the President.
The president told everyone to go home now. We have to have peace now, law & order. Go home now. Not to play into the hands of the DS. Go home. I love you. You're very special. You see what happens, the evil. See how they treat people. I know how you feel. We have to have peace now. Go home, go home in Peace, the President said.
January 6, 2021 – 4pm
4pm Washington DC.
Don't watch/listen to mainstream media. It is false news. Listen to alternative news. Social Media just took Catherine's posts down. When something is taken down by social media, one knows it was the truth. They say P was part of the coup, organizing the coup against the prez with the dS….we always had a question about him. Also, many times Powell & Woods said those closest to him are & will betray him. P is supposedly very religious. He betrayed his Christian faith & values.
Everyone at this time in our world, our history, being given a choice. There are two paths. One into the darkness, the other into the Light. The Dark Forces hope humanity chooses the dark path. Then they will destroy those who chose that path. That is why I keep writing writing writing, hoping to educate humanity as to the Truth. Two roads in front of us….
January 6, 2021 – 2:20pm
2:20pm Washington DC.
Pence said no. He will certify illegal votes.
Didn't follow Prz dirctions. From Lin Wood. Traitor.
Remember Bush's funeral, Pense got an "envelope."
We wondered what was in the letter.
Now we know.
Now it's up to the people. That's why they are there at the capital. The prez said – big news today.
The Capital building is the "people's house."
Learning who's for liberty & who is not.
The people broke the barriers. Outside US Capital building where the electoral vote count is happening. Now….protestors have made their way inside the actual building. OUtside Senate chamber. The people won't allow the illegal vote to continue. Building now on lockdown. More to come.

January 6, 2021 – 11:30am
Post #2 – Prez speaking. Explaining to the people what is happening, what will happen, what did happen. So people can understand. People need to hear the truth over & over. He is educating the people. 1:00 Congress beginning to count electoral vote. Will Pence stand up to the darkness? That the vote was a criminal enterprise.
1:00 Congress beginning to count electoral vote. Will Pence stand up to the darkness?
Epiphany – the Reveal. (The Day of Choice)
In Washington DC 12 noon.
The president standing behind a shield….the president on the podium to talk with his people. it's cold & windy in Washington DC. This is a "moment" is US history. Flags blowing behind the prez as the backdrop. Reminding us about our Republic. He's waiting till 12 noon to begin to talk. Everything's a symbol.
Save America Rally….the prez asked reporters to show the people, but the reporters aren't covering the crowds. The people came from all over the world. The media is a single big problem along with Big Tech….they rigged the election all of them. Last night too, in Ga. It's an honor to have this crown – hundreds of thousands of American committed to our Republic. We don't want to be our election victory stolen by bold fake new media or DS. We won't concede. We don't concede when F…is involved. To use a favorite term – "We will stop the S_E_L." Today I will lay out information that we won the election. From 63 million to 75 million but they say we lost. We didn't lose. Does anyone believe B has 80 million votes? Computer votes! Even 3rd world countries' elections don't have this.
Last night's vote (GA) was r_gg_d too. Tens of thousands of people, military, police, Rudy, John, etc, thank you. Brilliant lawyers said how could this happen to our Constitution. And Mike Pense – all he has to do….has the right to protect & support our country & Constitution. States want to revote. they were defrauded. They want to rectify. All Pence has to do is to send it back to the state to rectify. I just spoke to Mike. What takes courage is to do nothing, stuck with a fa_se prez. Many traveled across the country to show their extraordinary love for this amazing country & movement (In the background, voices of the people – We love Trump).
The people (photo) – thousands & thousands….way back to the Washington Monument. We won't take that name off. But with the B admin, really bad things could happen.
We signed a law – you hurt our memorials, statues, history – jail for 10 years. Rudy you're needed back in NYC – a city that's being destroyed. We are gathered here to save our democracy. Most candidates on election evening know the vote. But they used the pandemic to de-f_a_d the people. We have to go back & let's get this right. We are not going to stand with destroying our country.
The DS tries to demean the people. But the people are not weak. The DS/betrayers are weak, enacting policies to weaken our country, putting America last. We have to fight as a people. We will let you know who the betrayers are. Using pretext of China virus & scam of ballots – they stole the vote – pure theft in America. We knew who the real prez was by 10pm. But then all of a sudden, these ballots were 'dropped' – & it changed the vote.
Our election was so corrupt. The world knows now we don't have a free or fair press (suppressed thought, speech, the enemy of the people) or vote. No 3rd world countries would attempt to do what we caught them doing. We will hear who in a few moments. Republicans like boxer with hands tied behind their back. We try to be kind & respectful but now we have to fight. Pence has to come thru now….to uphold our Constitution. If he doesn't it will be a sad day. An egregious assault on our country. I'll be there with you. We will walk down to the Capital & will cheer on our brave senators & Congress men & women (some of them – some are weak & some are betrayers).
We demand that Congress do the right think, count lawful electors. Everyone will march to the Capital to make their voices heard. Today we will see if Rep stand strong for integrity & our country. Our country has been under siege for a long long time. Decades. Right To Try….that's what the prez is doing. The prez is out & about fighting after the catastrophe of the election. PA, Wisc, Arizona, GA, Michigan, etc.
Today an important event to take place, history made, whether or not we have great courageous leaders or leaders who will do the wrong things….if they do we can't forget. With only 3 of the 7 states in question we win the prez of the US. It's much more important today than yesterday. Perdue, Leoffler – the GA vote was set up – we have no backline anymore, the only line of demarcation is the veto of the prez of the US. This is a far more imp election than days ago.
Thanking the House, 140 members studying in order to vote. Thanking 13 members of Senate – Cruz, johnson, Hawley, Leoffler (worked so hard in the rigged election where she "lost", the same equipment), Blackburn, Danes, Taggerty, Kennedy. Lankford, etc. – Senators who stepped up. It takes courage not to step up. Look at your leadership – they have led you down the tubes. Giving the people $600 & not $2000. China destroyed these false leaders (paying them to align with China) who only want the people to have $600. The prez said give the people $2000 – let them live. How does this play out? It's cheating the people.
Media asserts lies that there was no evidence of F-A-D in the elections. American people no longer believe the news media. Media suppresses truth. That's what happens in a Communist country. Corrupt media, silent, dead to the truth. Go back 10 years, the media just told the facts.
We have no more fair media. Lost all credibility. We won't be intimidated into accepting hoaxes & lies forces to believe. We've amassed overwhelming evidence about the f_ke election. GA election last night they cheated. Governor of GA….betrayed the people. S. Abrams – friend of Oprah. Also betrayer. Both disasters for the people. I'm not happy w/ Supreme Court, they voted against me. I picked three people. They didn't care. They are going out of their way to hurt our country. Barr changed. Supreme Court ruled against me because media said they are puppets.
For sake of our country, Constitution, Children – let's hear the truth.
For every swing state, they made illegal changes w/out approval of legislators which paved the way for F-a-D on a scale never seen before. In PA, made changes /wout approval of legislator. Illegally abolished signature requirements 11 days prior to election. No verifying of signatures. They had 205K votes which is more than voters in PA. A mathematical impossibility. So PA was de-f_a_ded. Also, dead people (thousands) voted & requested a ballot. 14K ballots cast by out of state votes. These numbers far surpass the voters. Thousands received after election day, changed the date to election date. This goes on & on & on…..logistically impossibilities. All this coming to light. Now states want to certify the votes.
The only way this can happen is if Pense agrees to send it back.
Many in Congress wants this too.
This is protecting the country, the people, the Republic & Constitution.
Some say "we have no choice." This it the DS speaking. Supporting the s_am. If not sent back….will have an illegitimate president. Media won't talk about this issues. Cameras went off. Radical left blackmails the people. Don't go thru big tech anymore. They shadow ban me, shadow ban me. I've been telling Rep to get rid of 230. Why don't they? That will be the end of the D party. Let the weak ones leave. This is the time for strength.
They indoctrinate children by teaching them false history, comprehensive assault on our country history & democracy.
Groups are forming all over the US – to support the truth.
Must get rid of weak Congress people. There are so many of them. This is a time for strength.

January 6, 2021 – 10am
Post #2 – Wednesday- Jan 6. Epiphany. all biblical, it's a spiritual battle. Today is Epiphany.
When news is given to the world.
Mercury's day – January 6, 2021 – Information day.
The year 2021 – the news is about the United States & the validity of the president, of voting & the Constitution.
All the world is watching & listening.
The prez speaking today – listen & watch –
The war is here. We are now in the middle of the storm.
The war?
Between F/Light & F/Dark, between the spiritual & materialism.
Beneath the surface of all we see there are deep significances. There is ritual. This is what we are seeing, using sacred dates to reveal things. For example, this is Epiphany, & the choice is being made today. Did the two Dems win Georgia? They say it's just a show. A great tension, polarization has to occur for humanity to learn to make right choices. GA Dems won? We thought it was rigged from the beginning. Photos of actual Dominion machines hooked to the internet. That's against the law. They stopped counting last night again. When the R were winning.
News/Notes
Vote was orchestrated by globalists, the betrayers. Military satellites were used to change the vote in the computers (hacking into the computers). This is "what happened." This is the proof that was missing from documents sent to court.
They (globalists) thought they were shrewd. Panic set in. The person who uploaded the files resigned the day before the vote.
Affidavits of people who did this, their confession now on file. Evidence now of the crime.
All those who know the truth are now in danger. Security needed & grass roots army (us) needed too. The sleeping giant of DS/darkness has been awakened. The dark forces have lost but they don't know it yet. Shocking detailed outlays of how the funding for this took place. Rock solid information. Previous administration involved. Money that was said to go to Iran was sent to other accounts (14 pallets of cash) to upend the president this past 4 years. Many many world leaders involved.
This information will be released later. Sec. Defense, Chris Miller given this information. People safeguarded in countries that assisted in this betrayal. Calling for prayers so all people can be safeguarded. This is unchartered territory, this type of betrayal & the solving of this shocking crime. Navigating thru deep dark waters of treason against the US. We expect retaliation by the dark forces.
God protect us & our country. News breaking moment by moment. Prayers by the people are helping the truth to be revealed & helping to protect the president. We are at war in the middle of the storm. Evidence needed about treason & betrayal has come forth.
Mark Meadows, prez chief of staff….can't be trusted. He's keeping Powell & Flynn away from the prez. State department has interfered in the truth. Difficult for the prez – the betrayal by so many around him. Made it difficult to solve problems. Many working against the prez & the truth. It's shocking who & how many! Hopefully they will all be revealed. RINOs = Republican in name only. Astonishing attempts for a coup, astonishing acts of treason & crimes against humanity.
What will happen today? January 6th, Epiphany Day?
Momentous Day today on Epiphany.
VP Pence will accept or reject the electoral college votes.
Prez tweet this morning – (media is putting out false information about today). NY Times report about Pence is fake news.
VP & Prez are in agreement. He has power to act.
Nov. 3 election corrupt in contested states & not in accordance with Constitution (changes to rules were made, dictated by local judges & politicians, not legislators = thus illegal). Pence has options under Constitution….
1. He can decertify results & send them back to the states for change & certification…or
2. He can decertify the illegal & corrupt results & send them to the House of Representative for the one vote, for one state tabulation.
Pushing back the system that has changed the rules of the Constitution regarding voting.
The veil of illusion must be pierced so the truth can come forth. JackO – ex Seal – his perspective – over the next few months, I've been in wars & this is a difficult one as it's our own country. Know it's a war & we have states, town & cities actually "captured" by the globalists/enemy. Whether physically captured by lockdown but emotionally & intellectually too. We will win in the end, but these are the steps that must be taken for humanity to awaken. Interesting word – "captured."
The Jewish people were captured into slavery in the Taurus Age (Egypt). After great travails, they had to be purified to leave their captivity & enter the new Age (Aries, Canaan). So as of this writing we don't know what will occur with the "envelope." So many hope Radcliffe will speak & release his report on international corruption. So when they vote, if the DNI reports international interference, then that brings in EX Order. Apple took down its map to Washington DC. Other maps were taken down to Wash. DC. (note: always have a paper map in their car, up to date maps). Exciting times.
Today Moon in Libra –
– seeking Right Relations, balance & Harmony.
Mars enters Taurus today – seeking stability & comfort.
Mars is thin the prez Ascendent (29 Aries).
Taurus is 29 Taurus, then becomes 0 Taurus.
Making a Three Kings cake today.
Reciting the Great Invocation w/ music today.
For our country & our people.
In the Kali Yuga Age, when betrayal & treason are allowed to be seen. So humanity can make their choices between the Light or the Dark.
January 5, 2021 – 6:57pm
News/Notes Citizen Journalism from Risa
– Tuesday night –
The storm is tomorrow, Epiphany. The Reveal!
Most likely the entire election will need to be redone.
GA vote, observers were kept outside a fence. Again.
Blue somethings (boards, placards?) were put up so people couldn't see what was happening behind them.
Judge after a while said take them down?
Don't know if the GA vote is real tonight.
Thousands showing up in Washington DC every hour now.
Big day tomorrow. What will Pence do? Say?
Will the election be delivered properly?
Rallying tonight for Perdue & Loeffler in Ga.
Interference indicated, shredded in GA's counties.
Left behind bill of lading from China!
Narcissism coming out of the base of those playing politics in costume, playing a script to do anything they want to with humanity. Even to destroying humanity.
We defeated them in 2016. Now we are being tested again.
We have to defeat the darkness again.
The false duo (B & H) never got all those votes.
We will either go down the road of tyranny being imposed upon humanity or we demand a change in management.
What they gave us was Covid, suidice, depression, drug overdose, economic depression, 4x the level of cover deaths. Separation, distancing, closing ourselves off from each other, dehumanizing us in stages & progression. And human trafficking. The deep circle of darkness. That's their (dark forces) policy. They crossed the line. Their message is fear & destruction.
If we are not afraid….then we must begin to fight.
They want to eliminate the truth & life itself. Washington Post & mainstream media – it's not about political beliefs anymore. It's about being human or not being human. It's about slavery or freedom.
People are losing their way of life. For those who created this darkness, they will lose their power, their money. Being in Washington tomorrow on Epiphany, for many, is the beginning of something new for America. The dark may have to be put down by a military tribunal. Conclusive proof has to come out, names, video confessions….lots could be done to tell the truth. Watching the prez, everything he said he would do, he's done. He communicated ahead of time what he will do. Then he does it. I think we'll see something tomorrow we haven't ever seen before.At Freedom Plaza, Washington, DC.
Gen. Flynn
Flynn spoke & said everyone knows who won the election on Nov. 3rd. We have to get this right. This is not about one man. It's about the office of the prez, our country, our Republic & the Constitution. We are fighting, as American people for the truth. The digital soldiers everywhere, fighting for truth. In the background to Flynn…We love you. After all that he's been through. He fought the DOJ going after him with false accusations. Powell standing with Flynn. Lin Wood standing with Powell. Where are the those big boys who created such damning activities? Slipping away into the darkness from whence they came? Pence being asked to delay certification of the electoral votes by 10 days. State lawmakers asking for more time to investigate voter F-A-D. Article 1, Section 2.
Who are the senators standing up for the prez. As the prez stands for the people of America.
This time will be written in history books. This is the most important time since the founding of our country. It is like the holocaust, what the dark forces have been doing for decades, under cover, & they, the F/Darkness have been reigning for thousands of years. One life for the Revolution! All lives for the Revolution!
It's cold & drizzling in Washington DC tonight.
Americans
We are not so much D or R. We are Americans together. So much happening behind the scenes. P. Byrne said mainstream media will be eclipsed by the truth media.
Waiting for GA vote. As number trickle in, looks hopeful.
Terrible Situation
Terrible situation with Senator Hawley – wife & new baby home alone. A_ti_a shows up with bullhorns, pounding at the door, looking in the windows – terrorizing in the darkness, screaming & shouting at Senator's wife. Neighbors called police. Thugs were there long before the police arrived. Protestors said it was a peaceful . They did it because Hawley is going to protect vote tomorrow. protest.
Tomorrow
Under 12th Amendment, V Prez opens certificates, hands them over to people who counts the votes. This is on Congress who has to take a stand against the f_a_d_lent votes, major integrity issues with the vote.
GA
At 10:15 Perdue & Loeffler leading. But the blue counties, especially Atlanta haven't been counted. 35% haven't been counted yet. Razor thin margins.
Prez Speaks Tomorrow
Prez will speak tomorrow at the Ellipse at 11am – East Coast time. Stay tuned! At the Save America March, Washington DC.
What is the Ellipse?
The Ellipse (sometimes referred to as President's Park South) is a 52-acre (21 ha) park south of the White House fence and north of Constitution Avenue and the National Mall.Properly, the Ellipse is the name of the five-furlong (1.0 km) circumference street within the park. The entire park, which features various monuments, is open to the public and is part of President's Park.
The Ellipse is basically the oval-shaped field between the Mall (Washington Monument) and the White House. You have to walk around it to get from the Mall to the White House. However, the best view of the White House is at the north end of the Ellipse.
We'll be there in spirit & listening. Risa
From Sidney Powell – 40 minutes ago.
Congress meets tomorrow for a joint session to determine our future of our liberties.
On the 6th day, the Lord gave man dominion (note the word)! Genesis 1, 26. Let's pray our legislators vote according to the Will of God! Stay tuned the GOP & DNC have sold out the American people. We, the American people are 100% fed up. Kevin McCarthy & other House leadership – have you make it clear to your caucus their careers are over if not voting at real D Trump of & after Jan 26th? Send to Scalese, Cheney, Palmer.
They have a chance to redeem themselves. If they don't, we think they will be gone. From a Seal – talking about the fight.
Even once the prez is validated as the true prez, we have actual occupied cities & states, occupied by people bought off by globalists & CCP, having infiltrated all ways of American life. & now taken over whole cities & states. Like California, GA, etc. They make their own laws. Much of American minds are also "occupied."
From the Prez – 26 minutes ago…
Looks like they are setting GA up again with the f_ke vote. Waiting to see how many votes they need for the Dem's to win.
Tweet from the prez/
Tomorrow then everyone. Epiphany, celebrating a revelation.
The Magi visiting Washington DC….the new Bethlehem….
See you here/there! love, Risa
Graphics
Three Kings on their way to DC.
To talk with the Angel of the City.
About the situation in our government.
Bearing gifts for humanity.
Truth freedom justice.