NIGHT LIGHT NEWS
ESOTERIC ASTROLOGY AS NEWS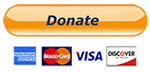 Esoteric Astrology as news for Dec. 29, 2021 – January 4, 2022
---
New Year – New Beginning – Taking the Most Delicate Care

---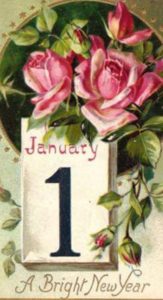 "Beginnings are fragile things. A beginning is the time for taking the most delicate care that the balances are correct." ― Frank Herbert, Dune. And so here we are at the beginning of the new year, 2022. We take the most delicate care that everything is harmonious and balanced. That we have Right Relations with all the Kingdoms at this time, that we are poised and calm, that we bring beauty forth in all that we do. Our new year begins with a new moon (January 2) at 12 degrees Capricorn. New Moon seed for the new year. The seed is that of Initiation, humanity's Initiation.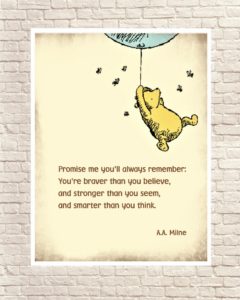 At the beginning of a new year, we create a template of Good for the rest of the year. Our first task in the new year is following the 12 zodiacal signs, with the Three Kings, on our way to Epiphany (January 6). Each of the twelve signs provides a keynote for the following twelve months. 
Mary's Day – The first day of each new year is dedicated to Mary, the feminine aspect, the Mother of the World. In pre-Christian Rome under the Julian calendar, the day was dedicated to Janus, god of gateways and beginnings, for whom January is also named. We honor Mary as the feminine template offering us virtues to imitate – kindness, care, comfort, nourishment and love. Mary, the Mother of the holy child, the Mother of the world, a Master within the Hierarchy, is a Gateway. We pray to Mary in times of need.
We are told to go slow into the new year. Slowness is connected to abundance. The month of January has multiple planetary changes including the first Mercury retrograde of the year joining the Venus Retrograde. The United States will return to its roots with a Pluto return, the first one in the history of our country. 
Follow along with the daily celestial movements and weekly updates on my FB page (Risa D'Angeles) and website ( www.nightlightnews.org/). Happy New Year everyone – a year of deep and transformational change ahead. Weathering the storms of change together! Love, Risa
---
| | |
| --- | --- |
|  Aries | March 21 – April 19:  Deep and long-lasting changes will affect everyone's work in the world. If you are not focused upon serving others (a need now), you will be soon. Your ambitions are so large and deep only someone with a powerful will can handle them. This includes yourself and all those encountering your energies. Inner strength will have to be drawn upon and this will increase month after month. New realities within your profession will continue to unfold. Be sure to center your intentions upon serving others. Then your success will be assured. |
|  Taurus | April 20 – May 20:  You will push yourself into the sphere of work that life has planned for you. It is rigorous. It will call you to a depth and height of knowledge, preparation, planning and manifestation. You will need others to assist you. Who are they? Do tend to caution a bit. Apply everything practically and with a focus on serving the whole. This will be a challenge. Your work, as always, is to prepare form and matter so that it survives and is sustainable into the seventh generation. Stand up straight. Tend to yourself with care. Rest when you can. |
|  Gemini | May 21 – June 20:  During the year you will meet with power – within yourself and with others. Learn to step aside if power is directed incorrectly at you. You can overwhelm others with your power, too. Great strength and endurance will grow exponentially. All that you've done and/or hoped for will gather itself and be the foundation for future world work. Think now on what it is you truly want to accomplish, your aspirations, what goals will you set before yourself. Maintain an attitude of love and goodwill. These protect you and everyone you work with. |
|  Cancer | June 21 – July 22:  You will want to leave home and send yourself out in search of an adventure. Perhaps it will be travel or a new level of education. Studying martial arts, attending an inter-faith religious seminary, deep sea diving…these are some archetypal projects calling you. Do be careful with knees and thighs, tending to them with natural anti-inflammatory herbs cayenne and turmeric. Relationships will teach you many things – one is how to speak and act with more Goodwill, which creates Right Speech and Right Relations and the Peace you are seeking. |
|  Leo | July 23 – August 22:  This year, the next and for many years now on, work will increase, become more in depth and at times profound. Keep your shoulders and back up as you carry the heavy load of serving others. You are like Atlas these days – experiencing the complexities of a world that is suffering, tending to all different levels and responsibilities. That last word, responsibility, has become your keynote. Use the fire within your heart to guide you and your high intelligence to discern what's real and what's not. Ask others you trust for help. You will be changed by this experience. |
|  Virgo | August 23 – September 22:  Should relationships become more complex, which often happens over time, know that the true warrior's stance is communication that's heartfelt, intelligent and compassionate. Read Thich Nat Hahn or Rajneesh or the Tibetan Djwhal Khul or study astrology when in confusion. New levels of creativity will emerge, especially if one studies astrology. It provides a true self-identity, mental strength, truth and courage all of which you seek. Maintain a seasonal garden, build a rose trellis, a garden gate, continue to study. Through these you create your own nature community. |
|  Libra | September 23 – October 22:  You would do well to consider what your limitations are, and then have the intention to push beyond them. I'm speaking about deep emotional barriers and beliefs held since childhood that need to fall away so your life can move forward. The level of your happiness is in relation to the truth you seek to uncover about what family means. Should you maintain a distance from this you'll be forced into the truth. This may be uncomfortable. Your psychology of self is being restructured so you can see what truly kind and good things came from your childhood. Simultaneously, tend to your health with deep and thoughtful care. |
|  Scorpio | October 23 – November 21:  The way you think, what you were taught earlier in life will change over the course of the next years, beginning now. Observe and note this. A journal tracking these changes would be good. New impressions and ideas will be offered. You will ponder them deeply and find they are needed for new thinking to come about. Your thoughts will be potent. Allow no self-criticism to exist, nor criticism toward others. Everyone is on their own developmental level and stage. Your development will grow in leaps and bounds. Mental regeneration is occurring as the past disappears. Love grows too. |
|  Sagittarius | November 22 – December 21:  This year, the next and the years thereafter the way you use your finances and resources will be restructured. You will build new ways of using your money. It is important to be schooled and to study what these new ways are. I suggest you read Catherine Austin Fitts (Solari.com) and read about the present financial picture. Find or create a local group whose main goal is keeping money and resources local. The new currencies for the new era are bartering, sharing resources and food. Gain knowledge about these and grow a garden even if it's a garden in pots. Whatever challenges you will eventually be of benefit. |
|  Capricorn | December 22 – January 19:  It is important for me to tell you, so you can be prepared, that with Pluto in Capricorn, your whole life has changed. Much that you built went through a metamorphosis so that new things in your life were built upon the old. This has been a most powerful time. Perhaps you felt the need to head back down the mountain into the past. Don't. Hold on and keep moving forward. There will be others walking with you as your life continues to shift and rebalance. Keep your love intact, your intentions for helping others continually on your mind, and you, in turn, will be safe. A new world is being built. You'll be called to build it. |
|  Aquarius | January 20 – February 18:  Although I know you are powerful and building toward great success, it could be that some others cannot see this. Pay them no mind. We both know that something internally is shifting and a new sense of authority, power and strength are subtly yet profoundly coming into your awareness. Allow challenges with others be times where you are strengthened in your self-awareness. Remind yourself that you are good, successful and deserving of recognition, praise, acknowledgement, appreciation and gratitude. And you, when appropriate, offer the same. |
|  Pisces | February 19 – March 20:  Through your work in the world, a new network is being created. You've had to begin anew over time and you've done it courageously. We applaud your stamina and bravery. In the times to come, what you envision and aspire to will build until it becomes, no longer simply an idea within your heart, but real in time and space, form and matter. Then you will assume a new leadership, becoming a magnetic core around which others will be attracted to. It's been long in coming. You've done your work. Patience and quiet are needed now. |
To communicate with Risa and/or respond to the information on this website email:  Risagoodwill@gmail.com